Avatar helps people living with schizophrenia stand up to the voices in their heads
May 30, 2013
See on Scoop.it – shubush design & wellbeing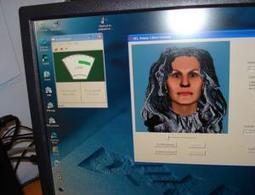 Putting a digital face to the abusive voices in their head could help people with schizophrenia.
Results of a preliminary trial, announced today at the Wellcome Trust in London, demonstrated how people with schizophrenia could overcome their auditory hallucinations by conversing with an avatar representation of the voice in their head.
At the start of the trial, 16 people with schizophrenia created an on-screen avatar that best matched what they imagined the voice in their head to look like – much like a police photo-fit. They then chose a male or female voice closely resembling the one they hear.
By conversing with a therapist via the avatar, the volunteers reported reduced levels of distress and higher self-esteem. Three people stopped hearing the hallucinatory voice altogether – including one who had lived with it for 16 years.
See on www.newscientist.com