Patients Do More than Engage — They Can Take Control
September 27, 2013
See on Scoop.it – shubush design & wellbeing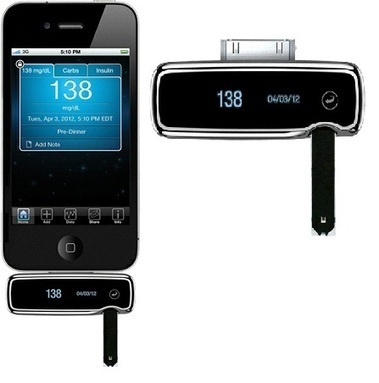 Smartphones have been supplemented with a variety of external sensors which track health parameters, providing information for the patient to manage their healthcare. These devices attack chronic health issues such as obesity, noncompliance with medication, diabetes, and heart disease.
The first step to improvement is to measure the condition. The first measurement establishes a baseline and continued measurements track how well the program is progressing. "If you cannot measure it, you cannot improve it." – Lord Kelvin.
The mantra is embodied by the Quantified Self movement which promotes "self knowledge through numbers". This web site serves the QS user community with forums and international meetings. You name it and someone in the QS community has tracked it and reported on it. From weight, fitness, sleep, moods, stress, to reading habits, nothing seems to be left out.
The number of fitness and weight loss apps are legion. Wearable and not wearable sensors aid in measuring and tracking fitness goals.The Fitbit Flex is a wristband that tracks steps, distance, food intake and calories burned during the day and sleep quality at night. It is water resistant and handles laps in the pool.
In the not wearable category for fitness tracking are the smart scales such as the one from Withings which not only measures weight, but body composition, heart rate and air quality. It measures the body fat percentage and calculates BMI. Standing heart rate is an indicator of improved fitness if it drops over time. Indoor air quality measures temperature and carbon dioxide and sends an alert when it is time to clear the air.
Medication adherence is one of the largest and most expensive problems in healthcare. It is estimated that 50% of the US population take medication on a regular basis and of those, only half take their medications as prescribed. Healthcare costs, caused by improper and unnecessary use of medicines, exceeded $200 billion in 2012, according to the IMS Institute for Healthcare Informatics.
Monitoring heart disease can be done with devices attached to smartphones that can also communicate results to the healthcare team. Blood pressure cuffs controlled by a smartphone app, such as Withings blood pressure monitor, automatically take blood pressure and heart rate and save it to the iPhone or iPad stamped with the time and date. The measurements history can be emailed to a physician for advice.
Another patient engagement phenomena, that may be even more far reaching, is growing use of "peer-to-peer" social networks allowing patients to share data about treatments, how well they worked, and other tips about their specific disease. These networks range from the very specific, e.g., Crohnology for Crohn's disease with 4200 members to networks with a broad scope of many diseases, such as Patients Like Me with 220,000 members. These sites allow patients to access real data as to what works in the real world and obtain more data than a single physicians experience allows.
The wealth of health and wellness apps and sensors combined with social networksallows patients to collect and monitor more data about their specific conditions and goals than ever before. Plans for management of their disease or for achieving wellness goals can be individually tailored. The result is patients not just engaging in their healthcare, but taking control of their healthcare.

See on medtechcon.com