See on Scoop.it – shubush healthwear

Qmed (formerly Medical Device Link) is the world's first completely prequalified supplier directory and news source for medical device OEMs. Find medical device suppliers and IVD suppliers who are FDA-registered, ISO 13485- and ISO 9001-certified.
petabush's insight:
excellent example of a healthseeker designing the device that will help amange their health condition.
See on www.qmed.com
See on Scoop.it – shubush jewellery adornment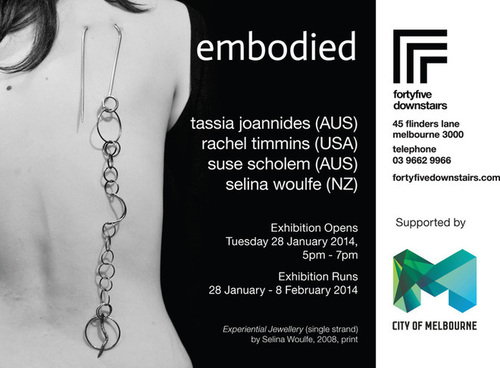 for embodied, an exhibition of emerging feminist contemporary jewellers who employ hybrid, avant garde and conceptual exlorations of the body
See on embodiedmelbourne.weebly.com
See on Scoop.it – shubush design & wellbeing

Can you play music on a crutch? Yes, it is possible This small improvisation of Tilmann Dehnhard and Gergely Ittzés proves it. It was the opening piece of a …
petabush's insight:
multifunctional health devices – where an aesthetic experience of a pair of crutches is revealed.
See on www.youtube.com